Brands, are you looking to partner with a name that cultivates strong community and brand loyalty?
Then let's talk.
Mompreneur Media is a leading internet media company providing business services and editorial content designed to serve the needs of mom entrepreneurs. We work with brands to provide mom entrepreneurs with products, services, and solutions to some of the biggest obstacles facing today's entrepreneurs.
Hello, my name is Nicci Orozco the founder of Mompreneur Media. At Mompreneur Media, we love working with new brands and are very enthusiastic about sharing those brands across our social media channels. Our community shares that same brand excitement: when they love a product or service they love to recommend it to their social circles. That's a lot of sharing when you realize that Mompreneur Media's website is seen by over 17 million loyal readers.
 Are you a brand that believes helping others succeed? Then perhaps your product or service can benefit our community of mom entrepreneurs. A win win for all!
Partnering with us exposes you to our audience in a way that creates a sense of trust. We have carefully built that trust by only working with brands and businesses that share our sense of what is important to our readers. By partnering with us you're not only exposing your brand to our community but most importantly you will be advocating for mom entrepreneurs.
If you have a product or service that would help moms in business then you know the importance it is to reach that audience. We would like to invite you to take a look at our sponsorship options below. Your participation in any of our sponsorship options goes a long way.  You will be advocating for moms by not only introducing them to your product or service but, you will also be helping us provide them with business education.  We invite speakers, coaches, and mentors to help provide solutions to our audience of mom entrepreneurs. You too can benefit from this partnership!
Choose from the sponsorship packages below!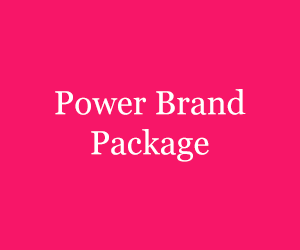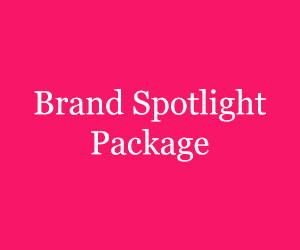 Do you have something else in mind?  Please ask in the form below!
Testimonials

"The content, detail and speed of the work at which it was presented came at a very high standard
"Working with Nicole at Mompreneur Media was an absolute joy. The content, detail and speed of the work at which it was presented came at a very high standard and I would highly recommend Momprenuer Media! Thanks Nicole! You will always be the first media ever for SpikeBee.com, thanks for being part of this journey!!!"
Jo-Anne Reynolds –SpikeBee.com
---

"Professionalism, excellent attention to detail and outstanding communication"
"Professionalism, excellent attention to detail and outstanding communication describe my experience with Nicole at Mompreneur Media! From day one Nicole was helpful in guiding me down the right path in featuring my company, Pure-Ecommerce, in the best manner in order to reach other hopeful mompreneurs. I am excited to work with Mompreneur Media now and into the future. Thanks for helping us bring ecommerce business opportunities to others searching for a way to work from home!"
One little disclosure: Though we support the efforts of women building their own businesses Mompreneur Media only promotes businesses/blogs that are in line with our readership. Mompreneur Media reserves the right to refuse or terminate any sponsorship at any time due to conflicts of interests. Further, we are here to help you reach your entrepreneurial mission but we cannot guarantee that advertising with Mompreneur Media will increase your click through rate or result in successful sales.