You can be a fantastic mother and have a fulfilling career in acounting at same time, we laid it all out for you in this article.
Accounting is a highly demanding profession, and that's just for the regular finance professional. When you're a mother who chooses this career path, everything just gets that little bit harder. It's not impossible to balance motherhood with accountancy, however. Having to juggle both the needs of your children and your demanding clients is tough, there's no denying that, but it can be done.

You can be a great mother and accountant at the same time, we laid it all out for you in this article.
Keep your schedule as flexible as possible
What with all the important deadlines and client meetings, accountancy is not always the most flexible professional. A lot of the time, your work rota will decide where and how you spend your time. For this reason, you have to take it upon yourself to keep your schedule as flexible as it can possibly be. If you don't, your life will be dictated for you, and that's not something you can afford to happen as a mother.
To keep your schedule flexible, for starters, you have to find ways to do your important accounting work in your own time and at your own pace. This will prove difficult, but if you work hard enough at it, it can be done.
One way to do this is to perform your work online as often as you can. If a client doesn't need in-person face-to-face consultation, for instance, then simply email or video-call them from your home. You could even study to become an accountant online, too, if you're a mother who is currently looking to get into the accountancy field. Many courses, such as the BBA in Accounting offered by Walsh University, are taken 100% online. Taking such a course would allow you the chance to receive formal training in areas such as auditing, tax preparation, and treasury management, all from the comfort of your own home. This means you'd be able to take steps forward in your career and tend to your children at the same time.
Always have a backup childcare plan in place, just in case
As stated, it's not easy to keep your schedule flexible as a mother who works in the accountancy field. There will be times when deadlines and client meetings are absolutely unavoidable. For this reason, in order to ensure that your kids are never left wanting due to your career responsibilities, you should always ensure that you have a backup childcare plan in place.
At the most basic level, this means having someone on hand to pick your children up from school. As an accountant, you can never truly know when and where you will be called into action, so it's imperative that you have someone to depend on when it comes to the school run. Whether this is your parents, your other half, your neighbor, or your friend, just make sure they can be trusted to remember what time your children leave school each day.
You should also ensure that you have a babysitting or childminding plan in place at all times, too. If your child was to fall ill and need a day off school, for instance, having someone to mind them would be crucial. Taking your child to work with you would not be at all professional, and it could hamper your ability to climb the career ladder if you were to do it too many times. In this instance, you should have the contact details of all the local babysitters on speed dial — okay, maybe not on speed dial, but knowing who to contact when you're in desperate need of a child minding service will help you mitigate the situation effectively.
Outsource some of your household chores
As an accountant, you will easily find yourself working 40+ hours per week. With the handsome amount of pay you will receive for devoting so much of your time and effort to your profession, you should seriously consider outsourcing your household chores.
By having a cleaner come in every other week, getting your shopping delivered to you, having somebody deliver healthy meals every so often, and by having somebody take, clean and drop off your laundry, life will be a whole lot easier for you to handle. Not only will you be able to spend more time with your family, but you'll also have more energy when you come to honing your craft. When the kids go to sleep, if you're in the mood for it, there's nothing wrong with brushing up on your accountancy knowledge.
Don't be afraid to look for new opportunities in your career
If your boss doesn't allow you much flexibility in your working life, if they impose ridiculous deadlines or demands upon you, or if they generally just don't take into account that you are a mother as well as an accountant, then you should look for new career opportunities. If you're good enough at what you do, you'll always be able to find work in accountancy, as all businesses need someone looking after their money. Before you accept any new opportunities, just make sure that you're clear about what it is you want. If you want a cut off time in your working day, for example, then make sure to make this known during the interview process. The last thing you want to do is fall back into the same old tiresome cycle.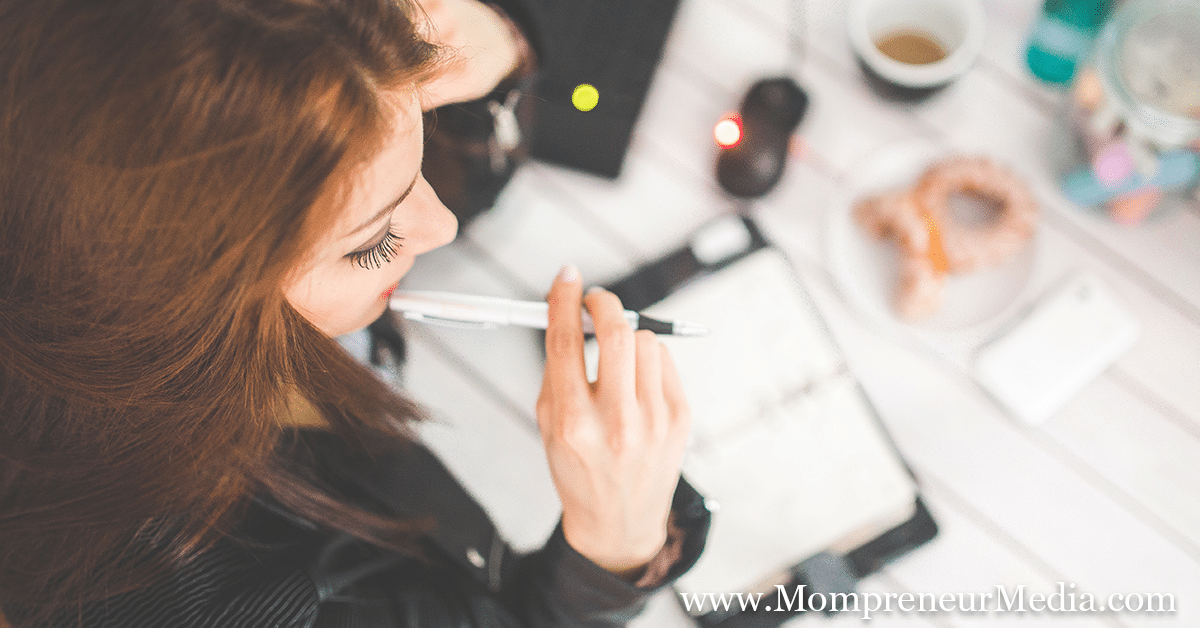 If you want to really slow your career down, which you have every right to do, then you might want to consider taking on temporary accounting work — this would entail you going into a business for a short amount of time in a bid to straighten out their financial landscape. This could prove the perfect career path for you as it would allow you more freedom with regards to when and how you work.
If you want to be a mother and an accountant, then you need to take the above advice. Only then will you find a healthy and fulfilling balance in your life.
How to Balance Motherhood with a Career in Accounting appeared first on Mompreneur Media